Fiberglass Modular Cabins:
Karmod modular polyester living cabins (FSP) are formed by injecting polyurethane between double wall fiberglass materials. Modular cabins in different dimensions are produced by uniting insulated panels and joining to each other and offered to users for different objectives. Besides range of portable WC and shower cabin is a special cabin series aiming commercial, construction site organizations and social facilities. We always offer modern, economical and practical solutions for our costumers. .
Polyester and Polyethylene Water Cisterns:
We produce polyester and polyethylene water cisterns, industrial and acid storages and chemical storage tnaks in large volumes in the range of 20 liters to 50,000 liters used in stages of production to store and transport water and different chemical materials. We produce storing depots and tanks by using raw materials acceptable for foodstuff.

Qulaty Certificates
.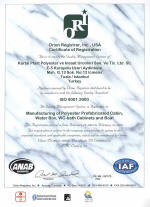 containers, road tankers, drums, IBCs, safety, dangerous goods, transport, shipping, regulations, chemical, warehousing, tank container, tank containers, tank container news and home designs, Cabins Manufactured polyester cabinet Prefabbricati Prefabricado Cottages Contenedor Portacabin Portacabins Portakabin Porta Cabin cabins kabin kabins Manufacturer Modular portable house, Cabin, Porta, Cabins, Fiberglass, Polyurethane, Office Container, Building Offices, Prefabricated House, Home, Kabins, Guard, Security, Booths, Casa, Hütte, Shed, Capanna, Kiosk, Cabinet, Portacabin, Portacabins, Portakabin, Portable, Mobile, WC, Cabin Kits, Cabins, Cabin Packages, Cottages, Log Homes, Vacation Homes, Lodges, Photos, Free Reports, Complete exterior shell packages include everything, save thousands with exclusive, prefabrik ,konteyner ,konteynir ,kabin ,mobo kabin ,mobil tuvalet ,konteynir ,prefabrik ev ,prefabrik yapi ,prefabrik konut ,konutlar ,prefabrik bina ,villa ,deprem evi ,ofis konteyniri ,santiye konteyneri ,insaat ,emlak ,bina ,banyo kabini villa pr